The responsibility of real estate requires a lot of risks. It can lead to indecisive decisions even for Indian citizens let alone Non-Indian Citizens. For NRIs selling or even buying a property in India has never been an easy task. It has involved a lot of risk and legal procedures as they are mostly not physically present. Even if they are able to sell property in India, bringing inheritance money from India to USA is another hurdle that needs to be looked at. Bringing the money to USA is tricky and the sale may have unforeseen NRI tax implications as well. Let us dive straight into the procedure of how to sell property in India and bring money to USA as an NRI.
Potential buyers for NRIs to sell property in India
An NRI can legally put on the market his/her residential or commercial property to any person residing in India or another NRI or a person of Indian origin (PIO). One can also mortgage the property to a certified real estate dealer or a financial establishment regarding with home loans. However, if the property is an agricultural land or farming infrastructure, it can only be bought by a resident Indian citizen.
A complete manual for NRIs to sell property in India and bring money to USA:
A comprehensive evaluation of the property should be the foremost step when going in to sell an inherited property in India from USA. Understanding the market in relation with the property and targeting the apt buyers with a suitable price is the second step. This can also be done with the help of a reputed and trusted brokerage company like ours, Law Advisor India.
The physical presence of the seller i.e., NRI is absent most of the times. Hence, all the necessary paperwork should be carefully looked after. For this step, an NRI can also appoint a power of attorney. Some of the paperwork required to sell property in India and bring money to USA is as follows :-
Title of the property marked under the seller's name.
NOC (No objection Certificate) depicting that the property is not under any debts or any unauthorized conduct. (image attached below)
Occupational Certificate (OC) which is provided by the Municipal Corporation of India. (image attached below)
Sanction certificate.
PAN Card (Permanent Account Number) (image attached below)
Non-Resident Ordinary (NRO) bank account which is a savings or current account that NRI maintain to administer the income grossed in India. The sales proceeds from will be placed in this account as stated by the Foreign Exchange Management Act (FEMA).
The NRI seller should have a familiarity with the tax details and capital gains. The TDS is deducted at the time of payment to the NRI. It is important to mention TDS rates and details regarding it in the sale deed as well. Also, before deducting the TDS the buyer needs to acquire a TAN (Tax Deduction and Collection Account Number). (Image attached below)
What are the Documents required to sell property in India from USA?
Passport is used as a proof of identity for the NRI involved in transactions.
PAN Card is used in the process to engage for a tax exemption certificate after the sale of the property. NRIs of select countries are presented with PAN numbers that have their foreign residence address.
Tax Returns should be kept handy for the period of ownership by NRIs as they have been earning from the property.
Address Proof which supports an evidentiary record of property in India and abroad as well.
Sale Deed is a legally binding conformity between the parties who are buying and selling a lawfully owned property.
Documents from the Society are required to ascertain that the seller has no outstanding expenditure to the society.
Encumbrance Certificate is in need to guarantee that the property has no outstanding payments to any legal authority (image attached below).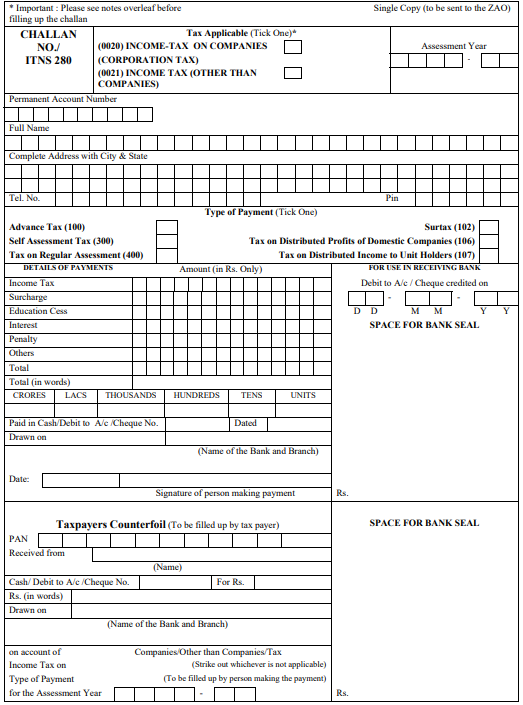 USA Tax implications of selling inherited property in India
Since the India and USA are under a Double Taxation Avoidance Agreement, the amount can be deducted which is paid for gains tax in India to the capital gains tax which is indebted to the US government.
The Foreign Exchange Management Act of India governs the tax liabilities of any transaction between an NRI selling properties in India. According to this act, the chief factors that contribute to the sum payable as tax are:
The capital gains decided by the date of sale of property
The value of the agreement based on the profit achieved
Expenses liable to the society
Additional pending loans
Under the provision of Section 195 of the Income Tax Act, an NRI selling property in India from USA can retrieve a tax exemption certificate from the income tax department of the country. However, the application needs to be under the same jurisdiction as the applicant's PAN card with proof of capital gains reinvestment.
Furthermore, under section 54 of the Income Tax Act, if an NRI has sold a property by three years of tenure and immediately procured another property within two years of the trade, then the profit spawned by the sale is absent of any tax liabilities. But this rule is valid only to properties purchased in the Indian subcontinent by an NRI.
Moreover, if an NRI sells a property after three years of possession and spends the capital gains in bonds, then he is not predisposed to pay capital gains as per Section 54E of the Income Tax Act. However, the bonds will be closed for a period of three years only if there is a residential property in India.
Additionally, the Capital Gains Account Scheme, 1988 allows a deposit of gains in a public-sector bank or other banks to claim it for an exemption without being liable to pay any tax on it.
Exemptions and how to save tax when selling property in India
Section 54
It is presented when there is a long term capital gain on the sale of house property of the NRI. The house property may be self-occupied or available for rent. However, the exemption shall be bounded to the total capital gain on sale. Also, one can procure the property either one year before the sale or 2 years after the sale of the property. One can also invest the gains in the production of a property, but construction must be concluded within 3 years from the date of sale.
In the Budget for 2014-15, it was devised that only one house property can be bought or constructed from the capital gains to maintain this exemption. Also from the initial stages, the assessment year 2015-16 or financial year 2014-15, it has become mandatory that the new house property must be located in India. The exemption under section 54 shall not be accessible for properties bought or constructed outside India to claim the same.
Section 54F
It is obtainable when there is a long term capital gain on the sale of any capital asset other than a housing residential property. To avail this exemption, the NRI has to buy one house property, within one year prior to the date of transfer or 2 years after the date of transfer. This fresh house property must be located in India and should not be sold within 3 years of its procurement or construction.
Also, the NRI should not possess more than one house property along with the new house and nor should the NRI obtain within a period of 2 years or construct within a period of 3 years any other residential property. At this juncture, the entire sale receipt is necessitated to be invested. If the entire sale receipt is advanced then the capital gains are completely exempt otherwise the exemption is permissible proportionately.
Section 54EC
Bonds released by the National Highway Authority of India (NHAI) or Rural Electrification Corporation (REC) have been specified for this intention. These are valid after 5 years and must not be sold before this time-lapse from the date of sale of the residential property. Although one cannot claim this investment under any other presumption.
The NRI must make these reserves and confirm relevant proofs to the Buyer to make sure TDS is not withheld on the capital gains. The NRI can also avail excess TDS deducted at the time of return filing and claim a refund. Have a look at this table to understand the differences between the three sections mentioned ablve.
Repatriation of Indian Property
NRI selling property in India can lawfully repatriate money overseas. Nevertheless, it is commonly seen that NRI transfer funds or bring back money to USA obtained from property sell in India via private money transfer process.
Important details to be looked at while repatriating property from India are-
The property must be acquired by NRI in accordance with a provision of foreign exchange law.
The sum of repatriation should not exceed the amount remunerated for the purchase of the property.
The utmost repatriation amount should not surpass 1 million USD per financial year.
The repatriation is permissible up to maximum of two residential properties only.
Documentary confirmation is required in support of acquirement or inheritance.
A tax authorization or NOC is obligatory from Income Tax authority.
The credential from CA as well as bank account testimonial is required.
What is the procedure to be followed to repatriate money abroad by an NRI ?
The simple 4 step procedure to be followed by an NRI to sell property in India and repatriate money to USA is as follows:
For repatriation, there is a prerequisite of a certificate from CA. This certificate is also known as form 15CB. The form 15CB can be downloaded via the online NSDL site. The CA will fill this form and attest it. This form is verification that money intended to send abroad is acquired from the property sale and all tax dues were paid.
Form 15CA should be filled with mandatory details. Through the online submission, an e-mail will be notified with an acknowledgment figure.
After the above procedure, you can visit the Bank with the above-mentioned forms. The bank will present another form to fill and attach required records such as sale documents of property, Will, and Death certificate in case of inherited property.
On completion of the above procedure, funds can be transferred to abroad by NRI.
Reasons to bring back money from India to USA
Under FEM (CAT) Amendment Rules, 2015, Individuals can aim for foreign exchange facility for the subsequent purposes within the limit of USD 250,000 only on financial year (April – March).
Private outing to any country (except Nepal and Bhutan)
Gift or donation.
Going abroad for service
Emigration
Maintenance of close relatives in a foreign country
Travel for commerce, or attending a conference or particular training or for meeting expenses for, or check-up abroad, or for additional attendant to a patient going abroad for medical treatment/ check-up.
Expenses in link with medical treatment abroad
Studies
Simultaneous current account transaction
Sums exceeding this limit involve prior permission from RBI. No separate taxes must be paid as these funds are after payment of levied taxes.
How to bring inheritance money from India to USA?
As per the RBI guidelines, an individual can transfer a maximum of USD 2,50,000 from India to a different country within one year. The elevated transfer limit gives regulations for bringing money to the US. The Liberalized Reporting Scheme (LRS) has been amended by the RBI to tighten the reporting norms for such superficial remittances.
These are the 3 methods through which an NRI can bring back money to US from India with different modes-
Wire Transfer is also called as SWIFT (Society for Worldwide Interbank Financial Telecommunication) transfer. To fulfill this type of transfer, the steps are-
Fill up the SWIFT transfer form. Details that must be provided in the form include the name of the beneficiary, account number, address of bank, and SWIFT code.
After submission, money will be transferred from the source account to the beneficiary's account within 72 hours.
Indian banks that avail SWIFT facility are Axis Bank, PNB, Yes Bank, HDFC Bank, City Union Bank, Federal Bank Limited, Indian Bank, Union Bank of India and IndusInd Bank, Bank of India and ICICI Bank.
PayPal Transfer is a very popular and uncomplicated method of transfer funds abroad. Just form a PayPal account and link your bank account to it. The exchange rates will be according to the day the transfer is made.
Demand Draft is the slowest and should be preferred as the last resort. The demand draft will be made in US dollars and the corresponding Indian rupees will be transferred. Also, bank charges for making the draft range amid ₹200 and ₹600. This draft will be sent via post and will arrive by the recipient in 7 to 10 working days. Additionally, you will need to bear the full postal charges and there is no tracking facility offered for this service
WE AT LAW ADVISOR INDIA ARE EXPERTS AT TACKLING THE LEGAL AND FINANCIAL ISSUES FACED BY NRIs. IF YOU ARE FACING ANY DIFFICULTY GET IN TOUCH WITH BEST NRI LAWYERS ON CALL NOW.

Law Advisor India : Get in touch
FAQs on how to sell property in India and bring money to USA
What is the difference between long term and short term capital gains? 
Short term capital gains are useful if the seller is selling the property within 2 years. These gains rely on an individual's portion of an income. In this scenario, the purchaser is liable to deduct 30% TDS. On the contrary, long term capital gains are applied after 2 years and are fixed at 20%. In this scenario, the purchaser can deduct only 20% TDS. 
How much gift money can be remitted from India to USA? 
Under the Liberalized Remittance Scheme (LRS), all resident persons, including minors, are permitted to freely remit up to USD 250,000 per financial year (April – March) for any allowed current or capital account transaction or an amalgamation of both. Read further about the validity of Gift deed
Has IRS limited on sending money to India? 
There is no maximum value on sending money from USA to India, provided you forfeit the required taxes. But, there is a limit of US $14,000 per person per year for gift tax free business. Any amount sent above US $14,000 per person per year, the sender is accountable for paying the gift taxes. 
How to bring money from India to USA without tax? 
The best way is by means of Bank to Bank transfer. A CA Certificate is required to officially state that taxes have been paid. Under the liberalized remittance scheme in India, there is a limit of USD 1 Million per year for moving finances outside of India. So you can transfer around Rs 6-7 Crore a year. 
Is money sent from India to USA taxable? 
No, the money transferred to US from India is not chargeable. But, if it surpasses US $100,000 for any current year, you must report it to the IRS by filing Form 3520. This is just an informational form with no taxes billed. However, if the money is in structure of gift, gift taxes in the US may be valid. 
How much money can be transferred from India to USA? 
The limit for sending funds from India to US is $125,000 per year. You can transfer boundless money from your own NRE account and up to USD 1,25,000 from NRO accounts per year. Above the limit, you will have to ask for permission from RBI. 
What are the documents required for money transfer from India to USA? 
1-Government authorized photo ID proof of the dispatcher (Passport/Voter's ID/Aadhar Card) 
2-PAN card copy of the correspondent 
3-Filled A2 Form cum declaration with attestation by the sender 
4-Purpose evidence (University letter/Prospectus) stating the amount to be transferred and account particulars (for tuition fee payments only) 
5-Beneficiary passport replica (for maintenance of close relative & gift remittance only) 
Is there any special permission required for an NRI to sell inherited property in India?
If an NRI has inherited the property from someone who is not of an Indian Origin, then in order to sell that property in India he/she requires a special permission from RBI. On the other hand, if the property is inherited from an Indian resident, no special permission is required to sell it.
ALSO READ: OCI Vs PIO | How to get an OCI card during COVID 19?
ALSO READ: What is the cost of adopting a child in India from USA?
ALSO READ: How to book AIR INDIA evacuation flights if it shows sold out?